Bed and Breakfast " Villa degli Ulivi"
Via Andrea Doria, 13
Porto Columbu
09018 Sarroch - Cagliari -
"Villa degli Ulivi" is located in Porto Columbu, a residential area close to Pula, a pictouresque little town locally famous for the quality of its touristic arrangement and service.
Cagliari ,its airport and its port, as well as the entrance to the express way SS 131 that drives nortwards to Olbia and Porto Torres , are just 20 min by from Villa degli Ulivi
Nora, the arcaeological site dating back to the VII century b.C. and renown for its punic-roman remains, is just a 5 min drive from here.
Chia beach, its sand dunes and lagoons with flamingoes, lay.
Only 10 km westwards. The mountains behind Porto Columbu Are shaded by thick forests of centuries-old junipers and yews. Mount Arcosu hosts a WWF santuary to protect endangered species like the royal eagle and the sardinian rheinder together with more common hawks, foxes, wild boars, martens and weasels.
Accomodation – Villa degli Ulivi B&B ( Bed and Breakfast ) offers 4 doublerooms, each one with a private bathroom. All around the villa, a garden with old olive trees shade the hammocks, the patio and the many quiet corners. A little, secluded beach is just 5 min. by foot from here. At Perd'e Sali, 2 min by car from Villa degli ulivi, you can find a small marina where you can moore your boat or go diving with the local divecentre. Villa degli ulivi can arrange excursion to the mountains and the beaches of costa del sud, as well as provide visitors with all the necessary printerd matter to visit the region. Kids will be delighted by the aqua - park Blue Fan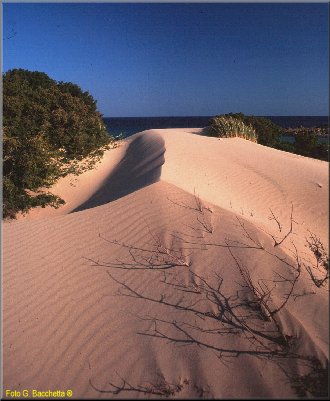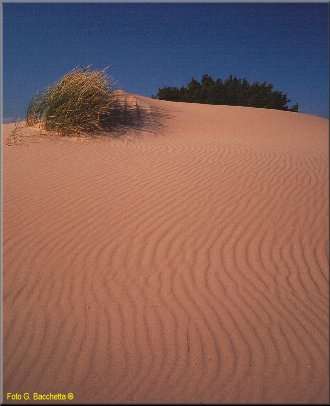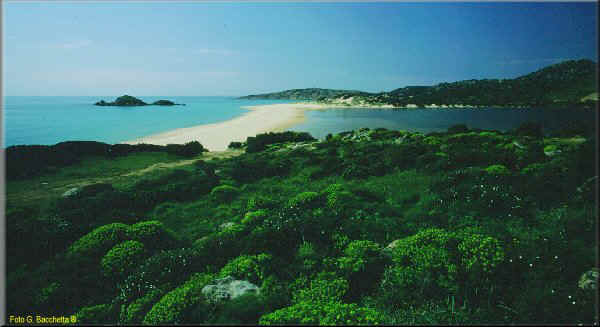 | | |
| --- | --- |
| Per informazioni e prenotazioni: Information and Booking: | info@villadegliulivi.sardegna.it |
| | |
| In alternativa telefonare a: Telephon: | +39 339 39.62.200 |
| | +39 070 92.53.321 |
| DA ottobre a maggio: From october to may: | +39 02 394 331 72 |